Zhangjiagang shagang jinzhou Pipeline Co.,Ltd is a joint venture acquired and expanded by Zhejiang Kingland Pipeline and Technologies Co.,Ltd and jiangsu shagang group, planning to build a production base of welded steel pipe with an annual capacity of 1 million tons. At present USES the German advanced PPF mould pressing technology advancing (JCOE) built a 406 mm ~ Φ Φ straight double-sided submerged arc welding pipe production line located at 1626 mm, annual design production capacity of 300000 tons, and form a complete set of article 1 of 3 pp/PE / 3 FBE external anticorrosion production line and 1 in production line, the designed capacity of 3 million square meters and 2 million square meters respectively. Under the strong support of both parent companies, we will give full play to the two advantages of logistics and plate and tube integration to build a large welded pipe enterprise with advanced technology in China.
Both parent company strong support, stand tall steel pipe industry forefront
Shagang group is one of the world's top 500 enterprises and the largest private iron and steel enterprise in China. Total assets of more than 170 billion yuan, more than 30,000 employees. Shagang has won the honorary titles of "national customer satisfaction enterprise", "China AAA quality service credit enterprise", "China honest enterprise" and "national innovative enterprise". Shagang's leading products are wide and thick plate, hot rolled coil plate, cold rolled coil plate, high-speed wire, large coil wire, ribbed steel bar, special steel bar, etc., which has formed more than 60 series, more than 700 varieties and more than 2000 specifications. In 2017, shagang group completed 31.39 million tons of ironmaking, 38.35 million tons of steelmaking and 36.93 million tons of rolling material, achieving sales revenue of 220 billion yuan and profits and taxes of 25.4 billion yuan. Under the guidance of the strategy of "doing fine and strong steel main industry, doing large and excellent modern logistics, and doing solid non-steel industry", all the staff and workers of shagang are united and struggling, and the competitive advantage and strength of the enterprise are constantly growing. In 2017, shagang ranked 365th among the world's top 500 companies, 84th among the top 500 Chinese companies, and 31st among the top 500 Chinese manufacturers. It has been among the world's top 500 companies for 9 consecutive years.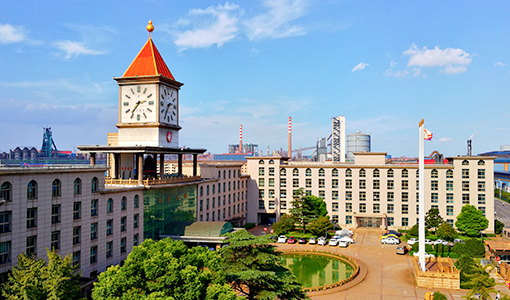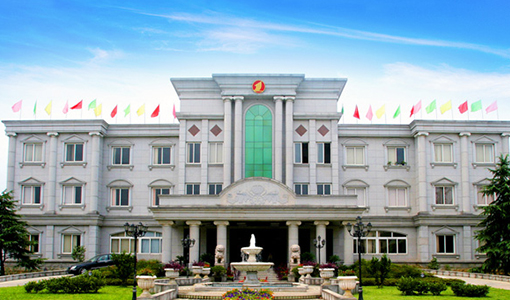 Zhejiang Kingland Pipeline and Technologies Co.,Ltd is located in huzhou city, Zhejiang province, which is the core of the Yangtze river delta. It is a listed company mainly engaged in the r&d and manufacturing of high-grade oil industrial pipelines and new-generation green civil pipelines. It is a national key high-tech enterprise and a national innovative pilot enterprise. Company leading products for hot dip galvanized steel pipe, gangsu composite tube, spiral seam submerged arc welding steel pipe, straight seam resistance welding steel pipe, PE / 3 PE anticorrosive FBE / 2 steel pipe, pp-r, PE pipe pipe fittings and other products widely used in domestic and international oil and gas long distance pipeline, city pipeline network, heavy, large water pipeline, nuclear energy and ultra-high voltage transmission line tower, and other fields, mainly involved in the china-kazakhstan pipeline (China) to kazakhstan, central Asia (China) to turkmenistan, the sino-burmese pipeline (from China to myanmar), and other key projects both at home and abroad, It has become an excellent pipeline supplier for petrochina, sinopec, cnooc, state grid and domestic gas and water companies.
Logistics advantage
Shagang group zhangjiagang jinzhou pipes co., LTD is located in the beautiful and fertile Yangtze river delta - zhangjiagang city of jiangsu province, the amphibious transportation is convenient, with deep water coastline of 9 km Yangtze river, as well as the intention, the annual throughput of 80 million tons above, form a complete set of special steel pipe yard area of 12000 square meters, to ensure that the product fast and convenient delivery on schedule.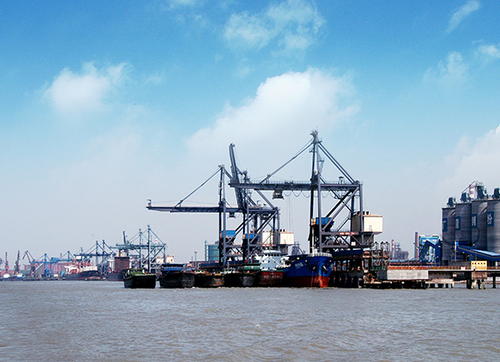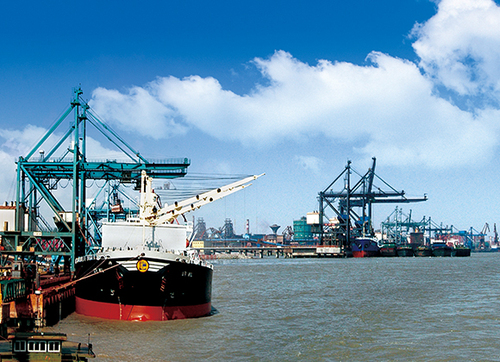 Ten thousand ton wharf
Advantages of integrated plate and tube
The production line of zhangjiagang shagang jinzhou pipeline co., ltd. is adjacent to shagang group wide and thick plate factory, supporting two 5m wide and thick plates and a 3.5m medium plate production line, with an annual capacity of 3.5 million tons. The plate coverage: thickness 5-150mm, width 900-4800mm, steel grade q235b-x100, length up to 25m. Shagang pipeline steel plate X70 steel grade performance more than 2.5 million tons, pipeline steel products are widely used in central Asia oil and natural gas pipeline, shan-jing third line, west-to-east second line, west-to-east third line, china-myanmar natural gas pipeline and other key projects, is the domestic pipeline steel production base. On the basis of guaranteeing the delivery time of raw materials and reducing the transportation cost and quality risk of steel plate, the integration of plate and tube is realized.
| | | | |
| --- | --- | --- | --- |
| 5M special plate production line | 180t converter for steelmaking | 1450 hot rolled coil production line | 5800 cubic meters blast furnace |